Our company started by Rémy Jordan in 2019, specializes in roofing projects. Our team quarantee the quality of our work.
Having completed an apprentisenship as a plumber and roofing specialistI. I made 6 years experience working for 2 diffeent companies and I decided to set up my own company. During the first year I started with small projects, over time these have developped i now employ 10 people. Waht is fascinating in this profession is the variety of materials and the different styles of constructio. Whatever the project, the precision of our work and listening to our customers needs is ou priority.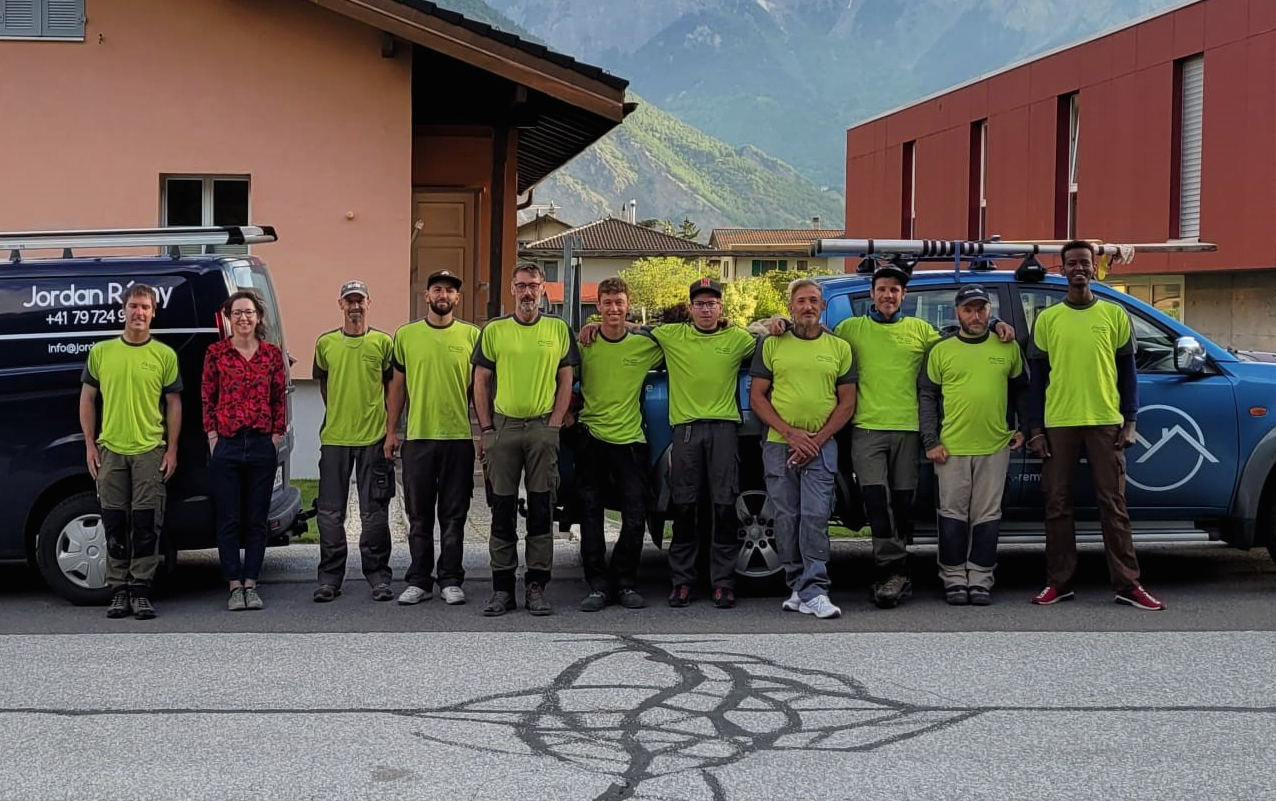 Tinsmith
Manufacture of drip edges, quads, quitters, facia boards in different materials such as copper, zinc, aluminium, stainless steel…

Roofing
Laying of shingle roofs, natural stone, fiber ciment, tiles, sandwich panels, metal roofs

Sealing
Bitume, resin, green roofing

Lightning conductors
Study and realize the lightning protection for your building


Thermal insulation
Project study and grant application for roof renovations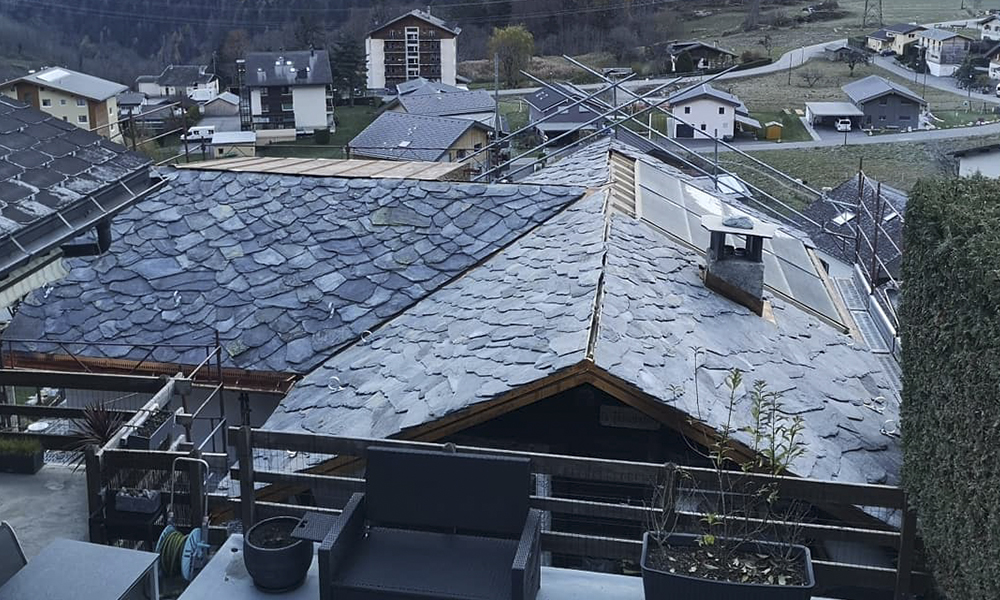 Slate and natural sotne roofing
Salvan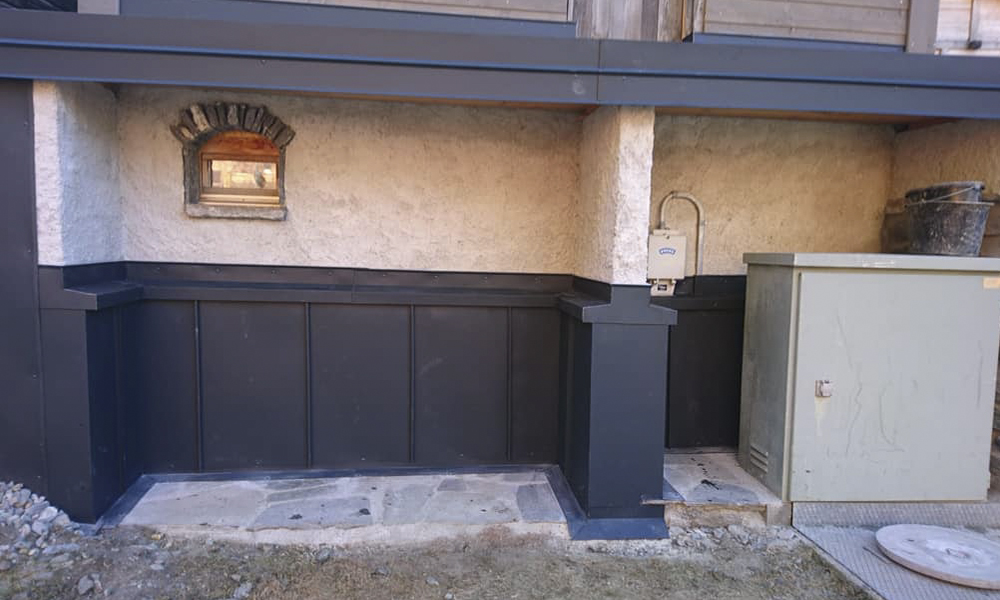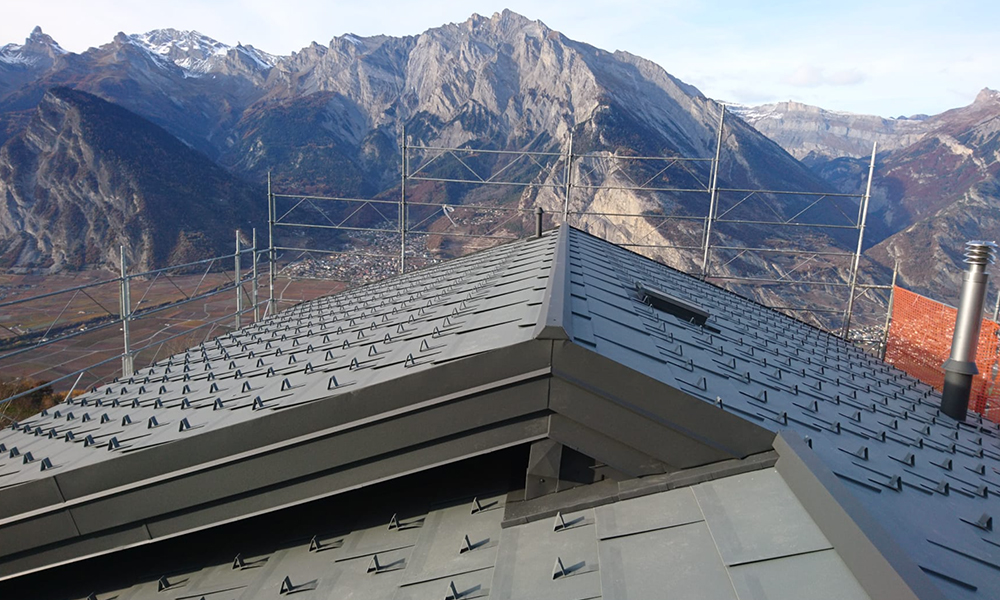 Roof in (prefa)
Condémine
Do you need your roof repairing?
Roof cleaning: regular maintenance of your roof increases its lifespan and allows us to spot problems in time
Leaks: if your roof is leaking don't wait we can rapidly take action
Snow and ice: accumulation of snow and ice is dangerous, we are here to insure you safety
"Having a good roof over your head is the base for a good home"